Krásný Dvůr
---

Státní zámek Krásný Dvůr, 439 72 Krásný Dvůr
Tel. +420 415 210 004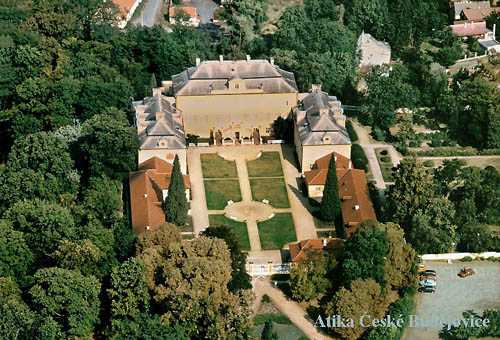 &nbsp&nbsp The originally Renaissance seigniorial house in Krásný Dvůr dates back to shortly before 1573. In 1719 the Earl František J. Černín entrusted his architect, F. M. Kaňka, with the drafting of the project, according to which the construction of the manor was then executed in 1724. The three wing manor is smoothly linked to the low outer buildings which, together with the archway and latticed gate, close off the entire area with the considerably large honorary court.
&nbsp&nbsp At the close of the 18th century Jan R. Černín had the manor chapel enlarged, two new flights of stairs annexed and, in particular, the reserve transformed into a valuable English park with charming decorative structures.
&nbsp&nbsp The manor interiors, adjusted at the close of the 18th century as well, are equipped with historic furniture and decorated with collections of pictures and china.