Buchlov
---

Státní hrad Buchlov, 687 08 Buchlovice
Tel. +420 572 595 161.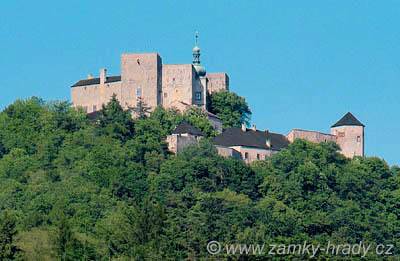 &nbsp&nbsp The beginnings of this castle date back to the first half of the 13th century. Although the castle was the permanent property of the king until the 16th century, it was often given out to the management of noble families. In 1511 the castle entered private hands. From the 16th to the 18th centuries, the castle ownership was shared by the families from Žerotín, Zástřizl, and Petřvald.
&nbsp&nbsp Additional construction was made on Buchlov in Renaissance and Baroque styles. However, in 1707 a Baroque chateau in Buchlovice was completed, and the owners had moved there permenently by 1751. In 1800 the Berchtolds of Uherčice became the last holders of Buchlov. Under the auspices of two half-brothers Leopold and Bedřich, a family museum was created in the castle, which was opened to the public in the middle of the 19th century.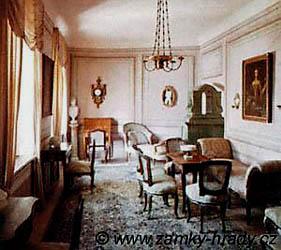 &nbsp&nbsp Today's interior furnishings, together with a collection of specimens from nature and an extensive library, document the evolution of interior design and lifestyles between the 15th and the 19th centuries. A visit to the castle may be combined with a tour of the private cemetery of the owners of the chapel of St. Barbora.